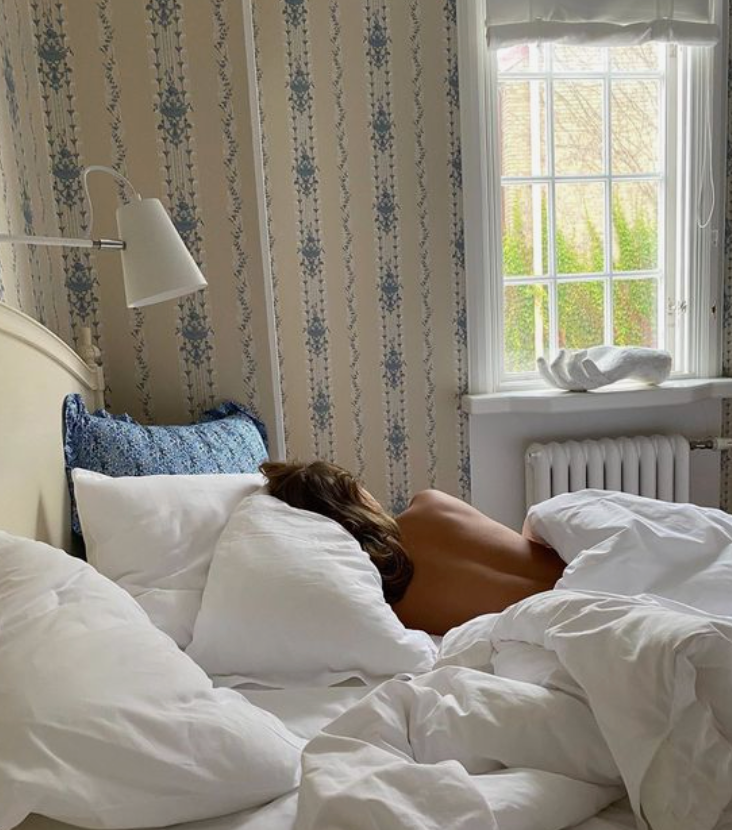 Plus what products she uses, and when. 
We all know the secret to a good morning is a well-oiled routine (and face). We're not talking about strict regimes or a lock-in 'that girl' mindset, just a few steps and processes that make you feel put-together, accomplished, and alive before embarking on the day. Gem is an integral part of many morning rituals across the nation, lucky to grace your bathroom basins and work-day handbags, helping you put your best smile forward. When it comes to nighttime, we're all for rinsing, refreshing and rebooting after whatever has comprised your big day. 
To be a brand that punctuates your life from AM to PM, giving you structure and superbly clean teeth, is something our Founder, Georgia, is immensely proud of. What has long been an arduous and lacklustre task, brushing, swishing, spritzing and loving your smile with clean, hard-working (and cute) oral care is redefining routines everywhere. 
Today, we check-in with Georgia — the original Gem girl — to decipher her morning motions and night-time non-negotiables. If you've been wondering when to use what Gem product, take note. 
AM ROUTINE 
We get up around 6am, because the early bird gets the worm etc. The first thing I do is splash my face with water. Then, my fiancé brings me a much-needed coffee in bed — Nespresso, long black. Or an extra hot almond latte. It's one of the most vital and most favourite parts of my day. 
My skincare AM routine is pretty simple: shower, brush teeth with our Crisp Mint (without fail), and liberally apply my Barbara Sturm serum and face moisturiser. Divine. Then, I'm ready to start my makeup. I use a bit of Nars concealer, Hourglass bronzer, Nars Mascara and liquid eyeliner. It's minimal, but with maximum awakening impacts. 
After that, I'm getting dressed in a high rotation of Acne, Frame, Agolde and Reformation at the moment. Next comes a big kiss for my dog, Hanky, and I'm out the door. I never forget to have my Gem breath spray in tow, especially post-caffeine. 
PM ROUTINE
I get home from work around 6pm. The first thing I do is give darling Hank lots of cuddles! After dinner, I scrub my makeup off, apply a fresh layer of Barbara Sturm moisturiser, and slip into some tracksuit. Soft-wear only. I try to read, but end up watching Netflix with my fiancé. We're really loving Yellowstone at the moment.
My nightcap is always a brush with our Coconut Mint Paste, followed by a swish of our microbiome-friendly mouthwash, and sometimes, a lacquer of our Coconut Mint Whitening Pen. From there, it's bonne nuit, and the cycle starts again tomorrow.