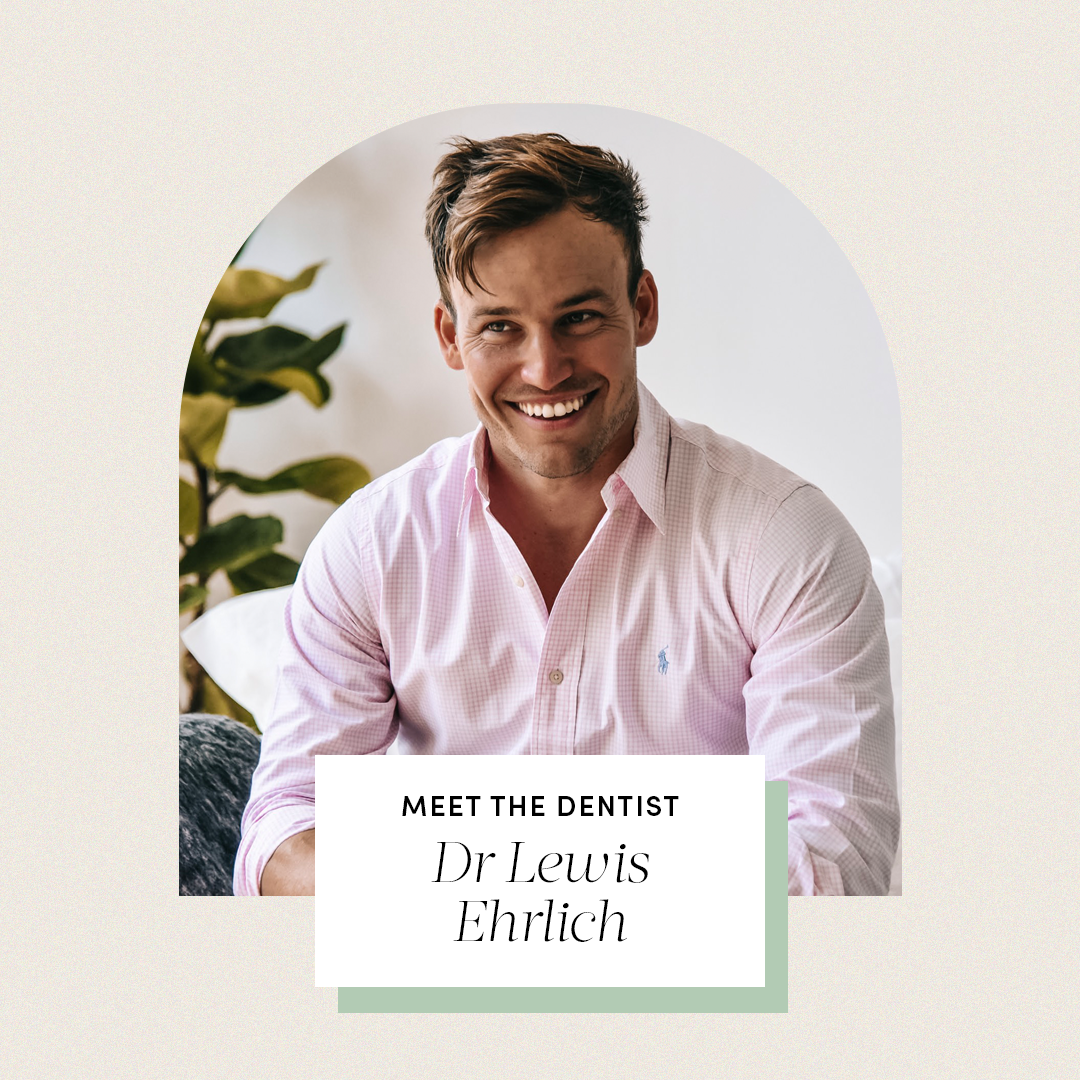 WHAT GOT YOU INTO DENTISTRY?
I have understood the importance of oral health and the impact that it has on your general health pretty much my whole life. My father and uncle are both dentists and they founded Sydney Holistic Dental Centre in the early 1980s. Because of their influence and the way they practice dentistry, I guess there was always a chance that I would continue on the legacy. I also have a background in professional sport as well as strength and conditioning training so, even before I was a dentist I have always been interested in health and human performance. 
WHAT'S DO YOU LOVE MOST ABOUT YOUR JOB?
I love the friendships that I form with patients. Unlike a medical or dental specialist that may only see the patient for a one-off procedure, we usually see patients every 6-12 months. Because of this, I get to know my patients really well and become a part of their life journey in a small way. I also like the fact that there is always something to learn in dentistry. It is advancing quickly and so there is always something new to pick up on. It is a constant learning experience. 
WHAT'S SOMETHING YOU LIKE TO PONDER WHEN BRUSHING YOUR TEETH?
I normally put on music or a podcast when I am brushing. It makes it fun so I am more likely to do it well and for long enough! 
WHAT ONE THING DO WANT EVERYONE TO KNOW ABOUT TAKING CARE OF THEIR MOUTH?
You have to be consistent. Brush twice daily, floss every day, drink plenty of water and eat natural foods. If you are taking care of your mouth you are reducing your risk of systemic diseases. There are links between gum disease and cancer, heart disease, diabetes, Alzheimer's and so much more. If this doesn't motivate you, I don't know what will!  
WHY DOES THE ORAL MICROBIOME MATTER?
In simple terms, you need more "good" bacteria than "bad". This will keep the mouth in balance and reduce your risk of tooth decay and gum disease. Also, the mouth is the start of the digestive tract, so your mouth will influence what is happening in your gut. If the bacteria in your mouth are healthy, your gut will be healthier too. 
HOW DO YOU THINK DENTISTRY IS EVOLVING?
Advancements are happening rapidly. Dentistry is a fascinating blend of biology, technology, pathology and small-scale engineering and there are advances in all of these areas, particularly knowledge around disease processes and how to tackle them.  
DESCRIBE THE CLINIC OF YOUR DREAMS…
 My current clinic is the clinic of my dreams. I feel so grateful to be working where I do, with the team we have and the patients we help.