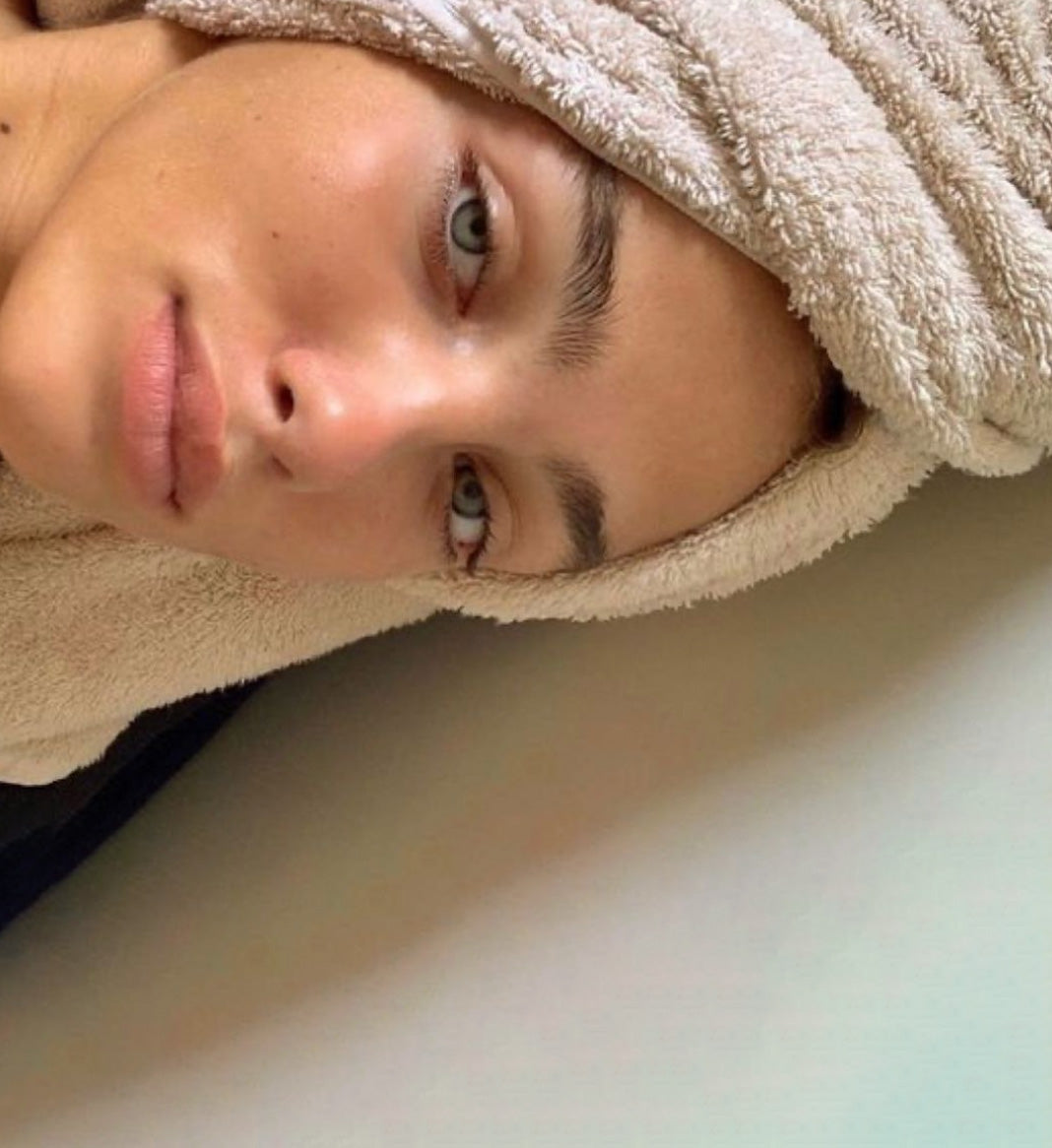 It's easy to succumb to the Covid blues, but fortunately, it's just as easy to lift yourself out of them. Making ourselves feel better with small luxuries is something we do naturally, especially in hard times. In fact, Leonard Lauder, chairman of the board of Estee Lauder, coined the term "Lipstick Index" to explain the increase in cosmetic sales during the early 2000s recession. Some call it denial, others call it self-care, whatever you call it, here are 5 little luxuries to try now.
A MASK FOR YOUR HANDS
We all know how good masks make our skin feel, and a mask for your hands is just as transformative. And it couldn't be simpler…just slip your hands into goo-lined gloves and sit quietly for 30 minutes while your hands absorb all the goodness. The result? It's like feeling and touching for the very first time. Another inadvertent benefit is the instant immobility. You're forced to sit and can't even scroll through your phone, pick up a remote, or make another coffee. Perhaps this is the time to finally, finally give meditation a hearty crack!
ICED FACE ROLLER
Despite the fact we're sleeping more than ever, there are still morning where we wake up looking like we never left the club. And in those instances, you need a little help. This beauty tool was designed to combat puffiness, swelling and fatigue. You keep it in the freezer, then roll it over your face each morning. It wakes you up, and refreshes and invigorates with each roll. Best of all, it feels like a foreign touch, so you can close your eyes dive into a delusion that you're in the day spa again.
TOOTHPASTE GOOD ENOUGH TO EAT
Everything else in our bathroom has evolved and updated for the better; kicked out toxic ingredients, added functional ones and designed the whole experience to feel beautiful and indulgent. Finally, toothpaste has caught on. We're a little biased, but our toothpaste can turn a two-minute chore on its head, especially when you spice it up with a little flavor. If you're in need of a beach holiday, our Coconut Mint toothpaste will help you float away. Or if adventure's more your speed, try strolling the Silk road with our Cinnamon Mint toothpaste.
DEEP CONDITIONER TREATMENT
It's something we want to do, but when the moment strikes, we're out of time; late for a dinner, off to an appointment or double booked on purpose. For better or worse, time is on our side right now. So, slather it on, rub its restorative properties all around, then sit and let it soak on in for 30 whole minutes, not a minute more. It's a good little time killer and will do wonders for your hair and scalp. Take it to the next level and grab yourself a waterproof scalp massager too. 
UPGRADE OIL DIFFUSER
Get day spa vibes at home, with the shake of a few drops. Forget any hang ups you have about old school diffusers that overpower, look ugly or take up too much space. The modern versions are sleek, chic and pump out the perfect amount of fragrance. You can also choose to follow this activity into a glorious rabbit hole where you learn all about essential oils and how they can change mood, restore balance and give you a boost of the things you're lacking.