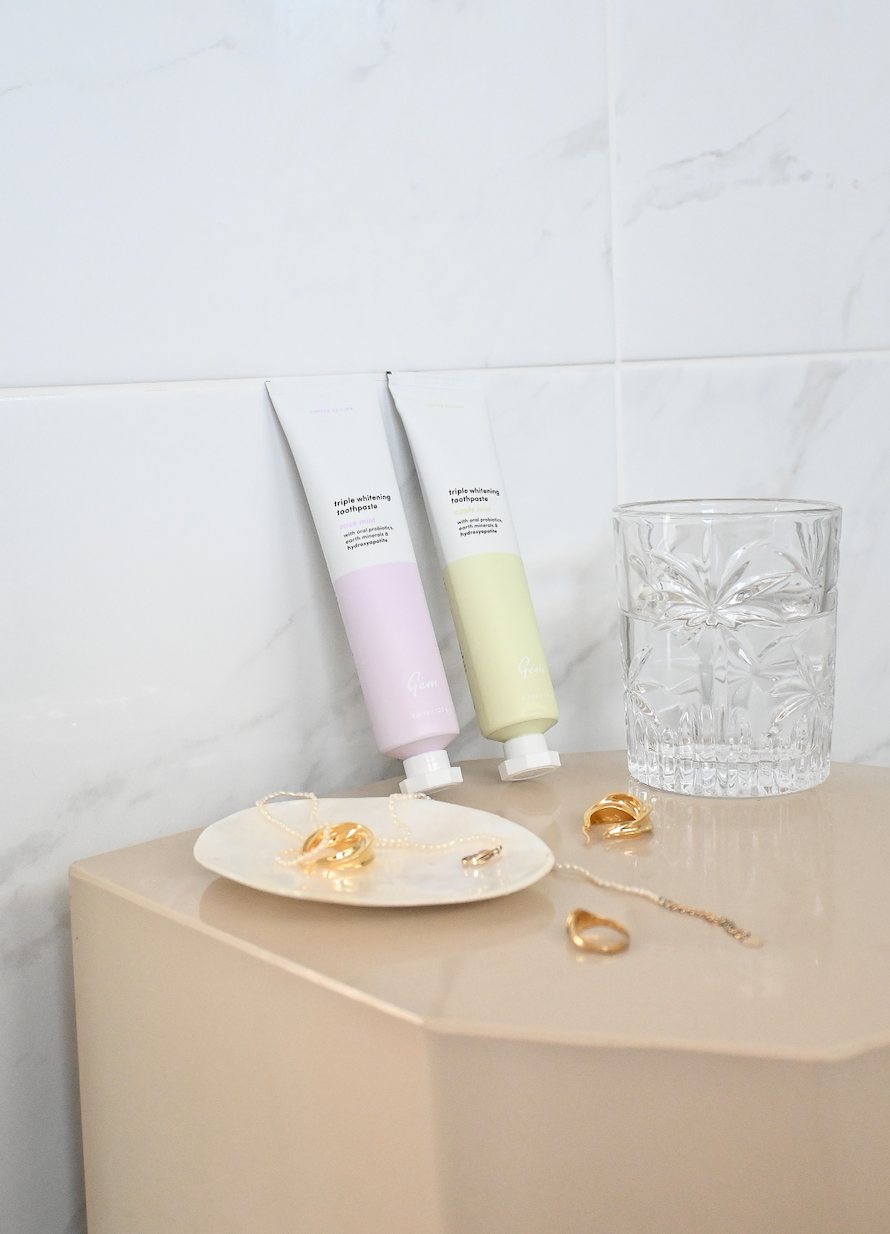 Valentine's Day may have become a commercial affair, but it's also the perfect excuse to celebrate the greatest love in your life and the most important relationship you will ever have… the one with yourself! Here are some of our favourite finds this year that we're mildly obsessed with. So go on, shower yourself in love. You deserve it.
This cute little ring is a sleep and activity tracker and we just can't get enough. Sexier than a fitbit, its sleek design means you'll wear it everywhere, with pride. And its super sensor technology means you'll start self-optimising your wellbeing asap, as you track your health insights on their app. Consider us converted! 
As makers of natural toothpaste, we prefer all things natural. So, it's no surprise we're into these Jonny Condoms. They're vegan, biodegradable and arrive on subscription so no more frantically rummaging through drawers in hope for that one last condom!
Yep, like most of Australia we're digging this luxurious, yet affordable face oil. It feels like butter going on and when you wake up, you feel like you've lost 5 years. If only this came on subscription!
A bit of a splurge, but there's nothing quite so luxurious as a good scalp scrub. This one even comes with a brush so you can lose yourself in the sensorial wonders of a head massage even more.  Once you're done scrubbing top it off with a serum and wonder why you've never done this before. 
Lockdown may have lifted but we're still big into jigsaws. These little beauties are artistic and hypnotic and will bring a sense of calm to your world. Some puzzlers even frame their competed feats! We're not sure we'd go that far, but we love them all the same. 
Give yourself the gift of a tidy makeup drawer. This little stand will make it easier to spot your favourite shades, which probably means you'll be a bit more thoughtful in your choice and not just grab whatever you can find. And we're all about that.
This delicious and authentic organic Matcha has kicked Gem's coffee habit to the curb! The exquisite packaging and rich, earthy matcha will transport you to another time and place. We'll see you there.
Well, that's not entirely true, we still love our coffee. But now when we have it, we supercharge it with this wickedly delicious Mocha Chaga. It gives your body a brilliant boost of adaptogens; and it's sugar-free, vegan and on the right side of hippy. Yum! 
Hats off to these guys who've managed to make a natural sunscreen with a matte finish that works impeccably. It comes on brilliantly, doesn't streak or feel heavy on your skin and all without any nasty chemicals. We. Are. Fans!