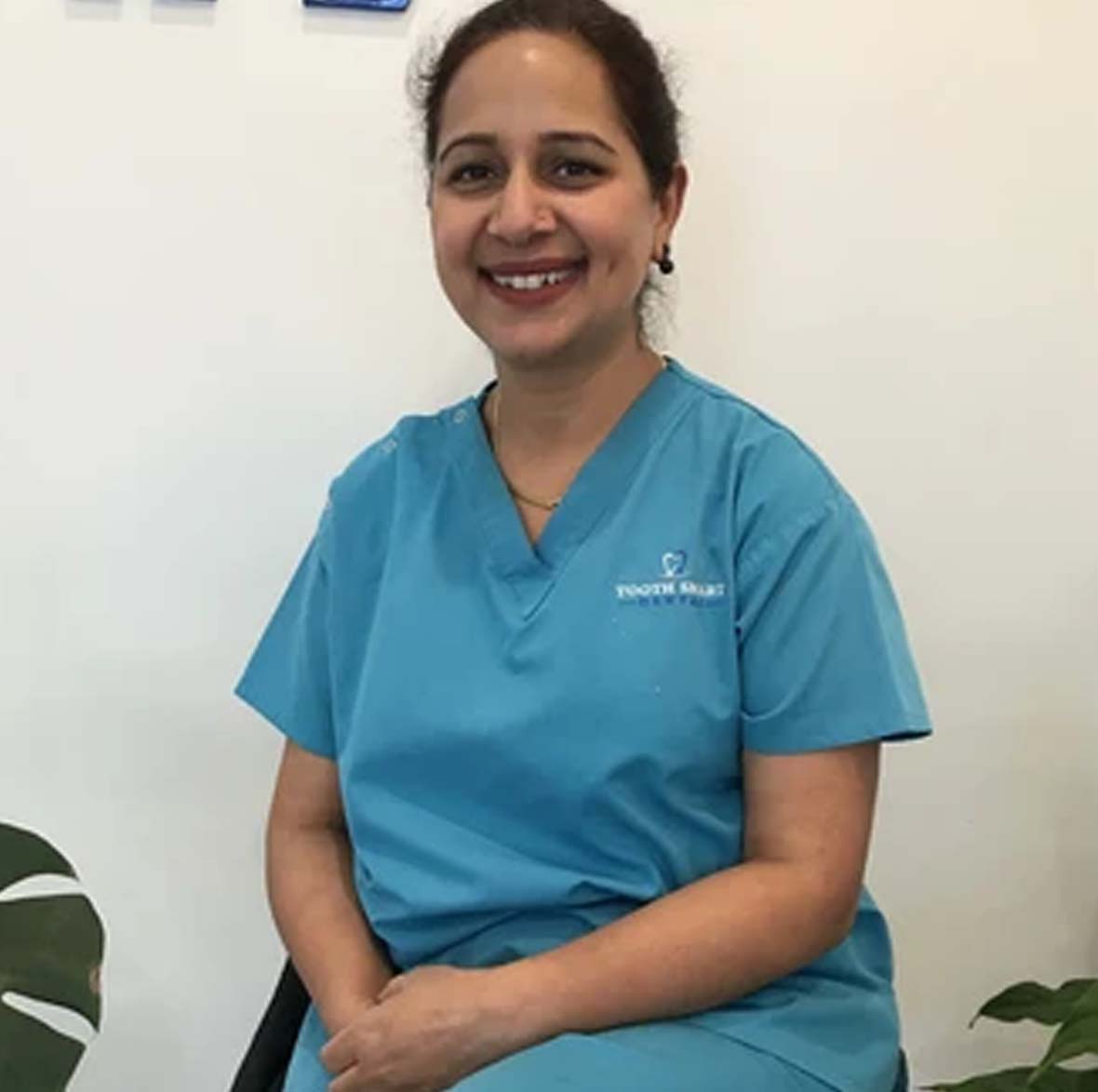 What got you into dentistry? 
As a child, I was always very quick to come up with solutions to different problems and I have always had a passion to fix things that are broken or need restoring. Dentistry is a profession that allows me to put my skills to their best use by restoring my patient's smiles and it is very gratifying as a professional.
What do you love most about your job?
What I love most about my job is the ability to make someone smile with confidence. I'm a people person and I really enjoy talking to people. Being in this job I get to meet new people every day, engage in lovely conversations about their life, family, work, and of course their teeth. It feels like you have a family at work and over the years I have been showered with love from patients in the form of beautiful smiles, blessings, thank you cards, gifts, and much more. 
What's something you like to ponder when brushing your teeth?
"Did my son brush his teeth for 2 minutes"? haha😂 I have an 8 year old son and so you can imagine how many times I have to ask the question " Did you brush your teeth for 2 minutes?". Therefore, I completely understand when families come for their dental visits and the parents are concerned that their kids are not brushing properly.
What one thing do you want everyone to know about taking care of their mouth?
A healthy mouth is a doorway to a healthy body. As they say, "prevention is better than cure". I believe it is so true when it comes to looking after your oral health. Regular professional dental checkups should be a part of your oral hygiene plan. Regular dental visits combined with at-home daily oral hygiene practices will help you maintain a healthy dentition.
Why does the oral microbiome matter?
Dental Caries (Cavity) is the most prevalent chronic disease affecting the human race and it is a microbial disease. Therefore it becomes really important to have a perfect balance of oral microbiome.
How do you think dentistry is evolving?
Dentistry has evolved manyfold over the years. We have advanced technologies that help us deliver a pain-free dental experience to the patient. We now have the ability to deliver dental experiences that are a perfect blend of scientific treatments, aesthetic expectations, and great comfort.
Describe the clinic of your dreams…
Tooth Smart Dental is the clinic of my dreams😍 , would be hard to describe in a few words, so......... Come and visit us to see it yourself 🙂