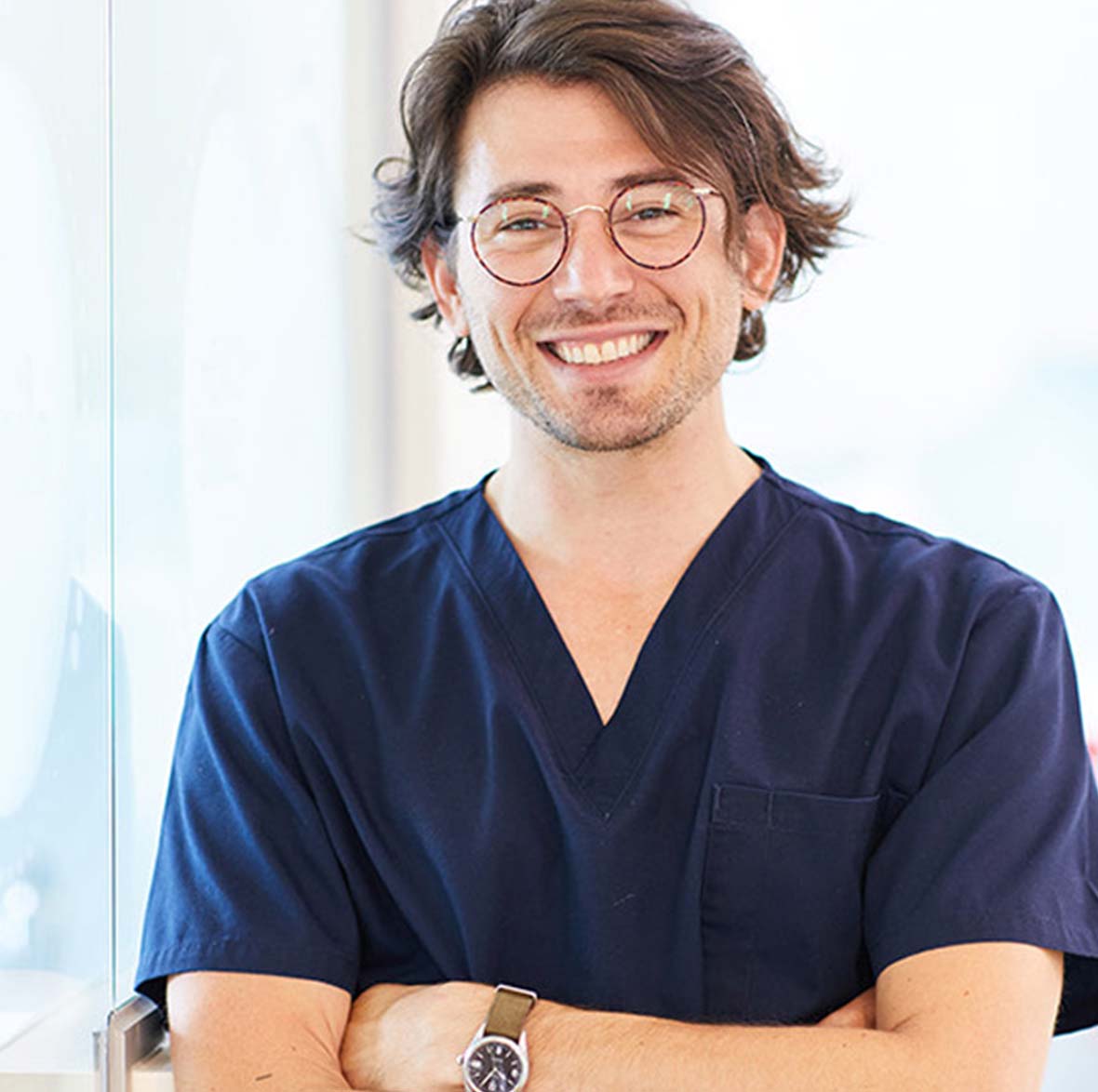 What got you into dentistry?
I've always loved working with people and working with my hands. I was artistic as a child and loved sciences as well. Dentistry allowed me to work with people and their health while still doing something pretty creative. I've always felt it is an amazing combination of art and science.

What's do you love most about your job?
I am training towards a surgical pathway because I am passionate about relief of pain and public health. But the core has got to be education and primary prevention. If we can talk to patients, and educate them about their oral health, it can have a huge impact on their general health over their lifetimes. 

What's something you like to ponder when brushing your teeth?

Lately, I've been thinking a lot about sustainable aquaculture and potentially kelp farming...I think its the future 

What one thing do want everyone to know about taking care of their mouth?
I want everyone to know that taking care of your mouth is in your hands. It needs to be an active process, just like exercise, its involved and needs to be a mindful act. As a combination of good oral hygiene, nutrition and seeing a health professional, the oral environment can be in balance. This means easier dental appointments and less decay. 

Why does the oral microbiome matter?
The oral environment is a complex ecosystem of microbes. It is often identified as the thin film you feel on your teeth. This biome needs to be nurtured to ensure it is in balance. If out of balance, it means decay, gingivitis and gum disease as well as bad breath. When in equilibrium, it is healthy with predominantly aerobic bacteria that is protective, clear and odourless. 
A healthy oral microbiome is important to avoid ongoing inflammation which is essentially a low grade chronic infection. This has open access to the rest of the body through bleeding gums and through the oesophagus. 
We need to promote a healthy oral microbiome to keep the mouth healthy and add to our general health.

How do you think dentistry is evolving?

The technology is mind blowing! Digital scanners, lasers...you name it. 
But to me, the biggest shift it dentistry being more appreciated as a part of the big picture of health. A healthy mouth is usually attached to a healthy person and vice versa. Dentists are working more with medical doctors and allied health to manage patients as a whole.  This is amazing because all the body systems are connected and part of a bigger picture of health. 

Describe the clinic of your dreams…
I work in an amazing clinic in Balwyn, Melbourne. It is our family practice built to be a part of the community around it. It uses amazing tech and materials and the patients and staff are just amazing. As far as clinics go...its pretty dreamy.