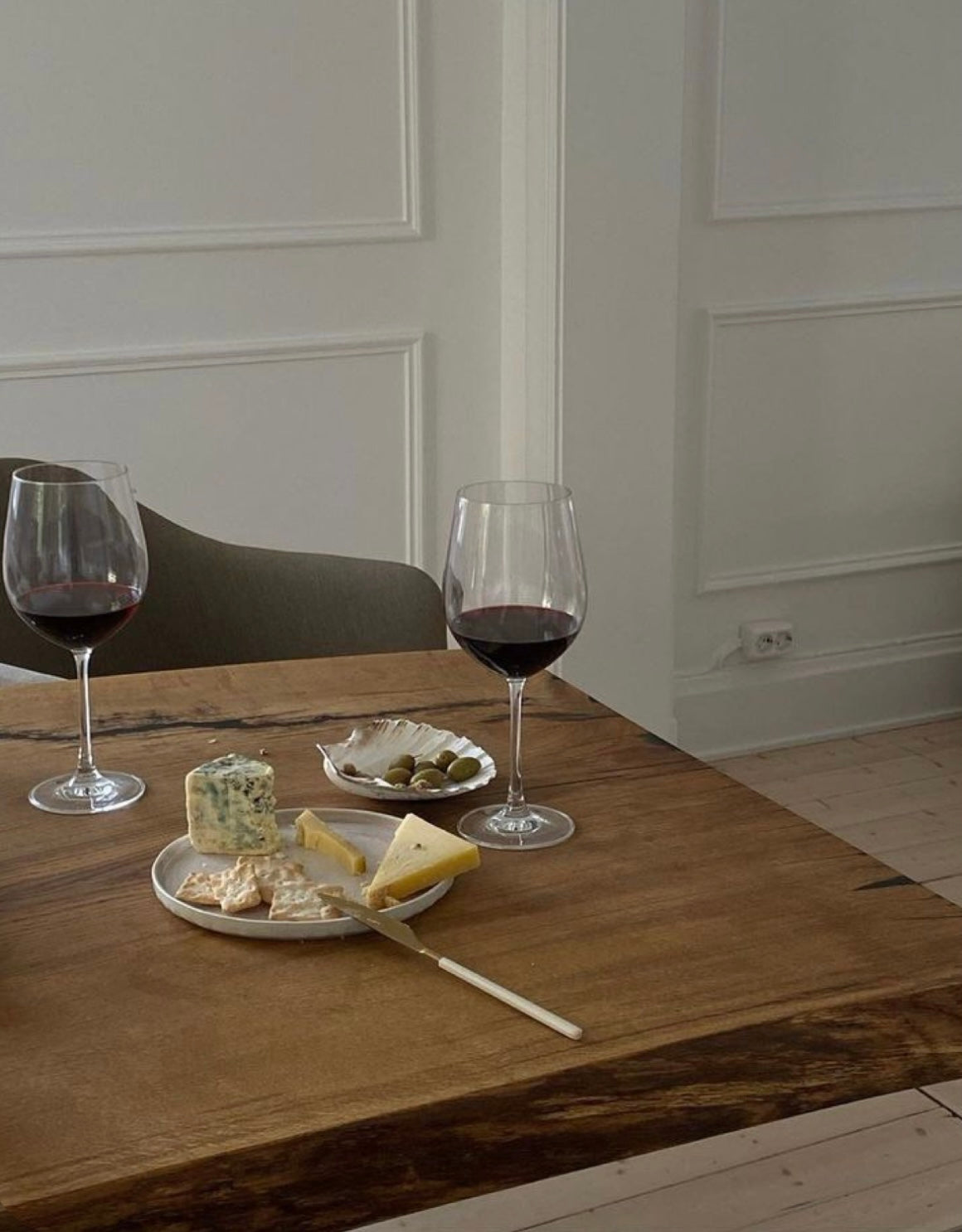 'Tis the summer of sipping from glassware, serendipitous knockoffs and bigger smiles than ever before.
For the Melburnians among us, nursing a cold martini poured by someone that is not a housemate, intimate partner or relative is one of life's most precious liberties right now. It's a return to the natural order of this city's cultural throng — replet with Christopher Esber cutouts on Domain Road and crisp linen shirts atop new-season tanks everywhere south of the Yarra. Step Northside and see a flurry of fervent locals taking to their neighbourhood wine haunts with aplomb, swishing orange vinos and clad in Sister Studios.
After a distressing hiatus from the sacred ritual of an 'after work drink', we are back, baby, and satiation is sweet. Remembering how to pack a saddle bag (Gem tooth whitening pen in tow, of course) is one thing, but navigating the politics and sheer battle of booking in a limited capacity is a whole new feat. The best place to start is the most obvious, and also the most challenging — where are you going? 
Curating long-lauded favourites and debut spritz vendors alike, we've got a happy hour hitlist for you to plough through on the cusp of summer. Dress up, step out and smile big. This is a renaissance of the best kind, replete with great company, sartorial peacocking and potent cocktails on repeat. The weekday and weekend divide has dissolved into nothingness after all...
A new and charming outdoor-indoor wine bar, with decadent dinner options and good vibes galore. Sit on the Burnley end of Swan Street al fresco for peak people watching and sensory rehabilitation, or recline into a moody enclave for a much-awaited date night (with your lockdown paramour, perhaps). 
Adjacent to steak frites stalwart Frédéric, Fréd's Bar is the chic offshoot of its big brother restaurant, with a connecting door between the two. A quick trot from Richmond station and you're there — straight into the creative cornucopia that is Cremorne. Fréd's pours delicious cocktails, serves French bistro bites and has a ridiculous stash of wines. Prepare for tyranny of choice. 
It's a fitting name for resumed freedoms. Bar Liberty will unleash your inner sommelier, priding itself on prestigious wines on an unpretentious (but beautiful) backdrop. If you religiously nabbed *fancy* hot chooks and chips during Bar Liberty's lockdown pivot, you'll be hankering to head back to this Fitzroy fave with the girls, or the office, or the prospective lover. Opt for an all-in set menu at $65 a head for a serious sit-down, or pluck olives, oysters, fried cauliflower and flatbread from the moreish à la carte list.
When you can't join the Italians, become one from afar. Clink limoncello shots or strap in for expertly-crafted cocktails on the Tetto rooftop. If you've maxed your AWD quota and pine for a Sunday session, Tetto hosts live jazz on the balcony every weekend. Close your eyes and it could be Puglia. This ritzy urban oasis is up the stairs from its Bar Carolina, so you can nab a Negroni at 5 and twirl some pappardelle at 7. La Dolce Vita, we've missed you.
A suave neighbourhood wine mainstay, Marion has become one of Gertrude Street's most reliable destinations for a tipple and trusted share plates list. Put tools down and break warm flatbread on street-lining tables, perusing Pet Nats and indulging in an oyster or 10. You may go to Marion with all intentions of leaving after 'just one' but staying for a degustation.