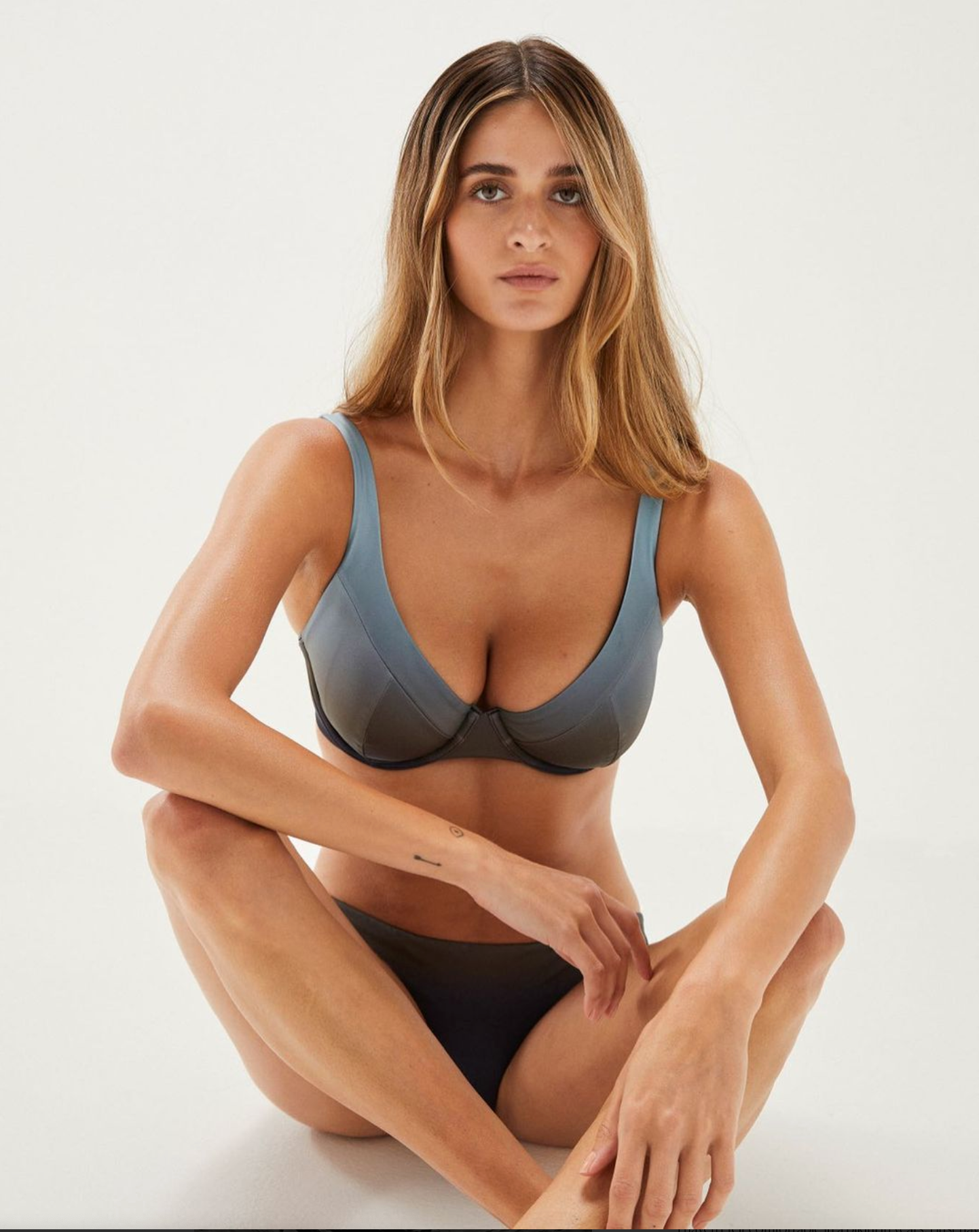 Grab your girlfriends and keep the salty sojourns on repeat — we're going to the beach. For impending holidays and weekends spent filling the car with collateral sand as you hope from bay to bar, some cute and consciously-made swimwear makesallthe difference. 
When you have a reliable pair of bikinis or a sophisticatedly sexy one-piece in your summer repertoire, feeling confident and aglow in your own skin is vastly more attainable. 
Embrace your bespoke fit from the most intrepid independent swimwear labels in Australia right now, founded by local designers fusing functionality with sustainability where it counts: at the seam. 
Byron-hailing designer Innes Heywood has graced the pages of Vogue with her ethereal, everlasting swimwear concepts. Innes Lauren began in Byron Bay, which seems oh-so fitting for the brand's cool-girl, beach-proof hallmarks. These are pared-back, classic designs made for the minimalists and eternalists among us, looking for recycled Italian fabrics and enduring cuts to last a lifetime of morning dips and spontaneous coastal getaways. For someone that lives in their togs (from beach to desk to dinner and back), Innes' pieces can be worn in tandem with your typical day-to-day drobe. I.e., pairthis one-shoulder black number with some leggy white linen trousers and be done.
Melbourne-founded label Lé Buns makes swimwear an empowering experience forall bodies with designs unrivalled in versatility. Some of their chameleon-like swimwear tops can be worn up to six astonishingly different ways, so you can sub a halter neck out for a triangle top in summers to come. Lé Buns crafts pieces of endurance and reassurance, telling us all to embrace our inner goddess at the beach and beyond.Oh, and all creations are made from premium regenerated nylon, sans padding, wires or clasps for max comfort.Their linen robes and lofty pants are on our hitlist next.
Known and lauded for the loud, lurid and playful knitwear separates, Holiday the Label has gone from strength to strength in the wardrobes (and beach bags) of style savants all over the country. Their signature floral and checkered prints in kaleidoscopic colourways have stolen our heart. For the vacationer looking to make a real statement on the sand this summer, meet your match (and tour some matching linen sets to go atop). 
Named lovingly after one of the most swimwear-dense strips in the country, Bondi Born takes body confidence and elevated style as seriously as a booking at The Bergs. The ever-growing label is a Certified B Corporation (meeting the highest standards of verified social and environmental performance), with all beautifully-structured sets and one-pieces made in Australia. They're even stocked on Net-a-Porter, if you're planning a spree anytime soon. Turning to apparel,Bondi Born has just unveiled a Spanish-made range of crisp organic cotton blend layering pieces, to take you from lounger to long-lunch with ease.
Leni's founders are 20-something Melburnians with a penchant for thoughtful, custom-made design. The ethically-made swimwear brand dreams up exclusive brand-only prints to adorn made-to-order bikinis. This means your two-set is totally bespoke, crafted just for you. Leni has a trove of popsicle-hued pieces, and keeps the good vibes rolling with free worldwide express shipping. That's summer love. 
This label is defined by size-fluidity, but concrete values, setting out to liberate women and flatter them in every form. Lifelong friends Stephanie and Carly are behind the broad spectrum busts and refined designs, bringing D+ shoppers a solution to ill-fitting and awkward swimwear of the past. Devoted to finding the most luxurious, secure and supportive concepts for modern bathers, the girls have granted previously frustrated Australians comfortable and confident beach days. They take their environmental footprint just as seriously, vowing that "Form and Fold swim is the only thing that makes it into our oceans" in their production line.