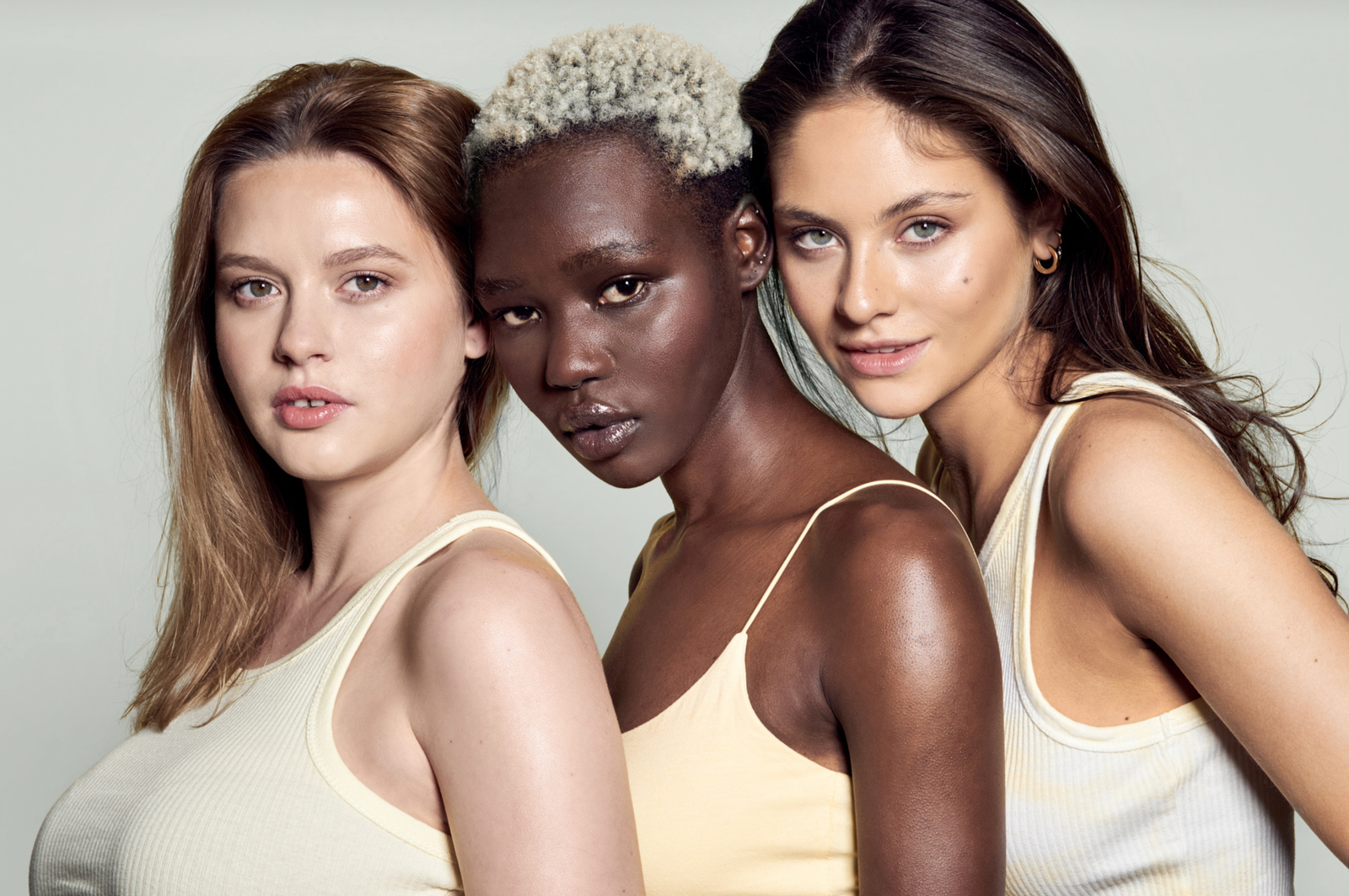 It's International Women's Day, and that mandates a memo on some of our biggest inspirations in women's business. Gem's ethos is about creating empowering products, but also supporting and elevating the brilliant female creatives in our extended team. Here, our Founder Georgia Geminder shares nine pinnacles of success that she's learnt from (and is still taking notes on) along the way.


Mecca: Jo Horgan 

An iconic stalwart of Australian business and beauty, Jo Horgan is perhaps one of the most prolific success stories in the industry today. We all know, love and aspire to shop the halls of Mecca, and Jo's responsible for the very inception of that. At 29, she opened the first-ever Mecca store in 1997, and has since claimed awards like the EY Entrepreneur Of The Year in 2018 — all with an immaculate, dewy and radiant complexion. Jo reminds us that real triumph can take a really long time.


Stylerunner: Julie Stevanji 
Gem and Stylerunner share a penchant for a particular mint shade of green. Founder of the luxury leisurewear retailer Julie Stevanji is responsible for making that hue so inextricably tied with the ever-growing network of Stylerunner stores in Australia. Capitalising on our universal embracing of elevated but laid-back apparel for everyday wear, Julie created an unparalleled digital and tangible marketplace for all the best Australian and international brands merging activewear with fashion. We love her for it.


Naked Sundays: Samantha Brett 
Making SPF unsticky and ultra-fashionable is a challenge conquered by former TV journo Samantha Brett, Founder of Naked Sundays. The sunscreen giant has moved from strength-to-strength in innovative product development and on-the-pulse marketing, forging a trove of products grounded in ease of use, premium quality and enviable style. Samantha's 50+ SPF Mist made waves on Instagram, delivering an industry-first formulation of hydration, protection and mattification. 


All Fenix: Georgia Sackville
Every bout of daily movement featuring All Fenix's superb activewear is a joy. The beautiful Melb-based activewear label was founded in 2015 by Georgia Sackville and her partner Jason. An inspiration for budding designers, Georgia recalls crafting just 10 pieces at a time in a local manufacturing studio and hustling at a pop-up shop each weekend. Since then, her and Jason have built All Fenix into a major partner to some of the leading specialty retailers in the world — all while honouring their grassroots beginning and philosophy of in-house design. 


Form and Fold: Carly & Steph
Carly (32E) and Stephanie (32DD) were frustrated with the lack of inclusivity and diversity on the Australian swimwear market. So the Melbourne designers and lifelong friends created Form and Fold exclusively for D+ women in 2017. Purpose-built, beautiful and functional, the duo has been liberating women to wear the swimwear of their dreams — regardless of cup size — ever since. 


Le Buns: Keisha Dessaix
Since launching in 2017, Australian intimates, apparel and swimwear label Lé Buns has established itself as the standard in inclusive, ever-evolving and ethically-made lingerie. Founded by Melbourne-hailing creative Keisha Dessaix, the label has reimagined how women shop for undergarments and sous-vetements in a modern world — that is, free from constraints, hyper-sexualisation, size-limitations and aimless department store wandering of the past.


The Daily Routine: Natalie Herscu & Ruby Rodan
Nat and Ruby are the two environmentally-conscious besties behind The Daily Routine — a hand-wash pod shop that exists to minimise the plastic we use everyday at home. Their unwavering dedication to sustainable living has inspired Gem to reduce all plastic packaging where possible.  


Twoobs: Jess & Stef Dadon
If you've been consuming fashion media for quite some time, the lookalike sister act of Jess & Stef Dadon will be familiar. The girls went from iconic blogger status to business-founders with a shared love for beautiful (and comfortable) shoes. Twoobs was born, and has since revolutionised the way we dress up our feet when heels aren't a viable option. The sustainable powerhouse brand is also 100% vegan and 100% serious about ethical working standards — a big tick in our books.


LBDO: Rachel Baker
Rachel Baker built sexual wellness brand LBDO in the throes of the pandemic, when in-person dating and (perhaps) our libido were at an all-time low. Rach's ethos is all about breaking down the taboos and stigmas inherent with sex and pleasure. She's doing it through designing beautiful and functional sex toys and tools that consider both aesthetics and anatomical efficacy. Empowering humans to feel more comfortable in their bodies is something we'll always applaud.