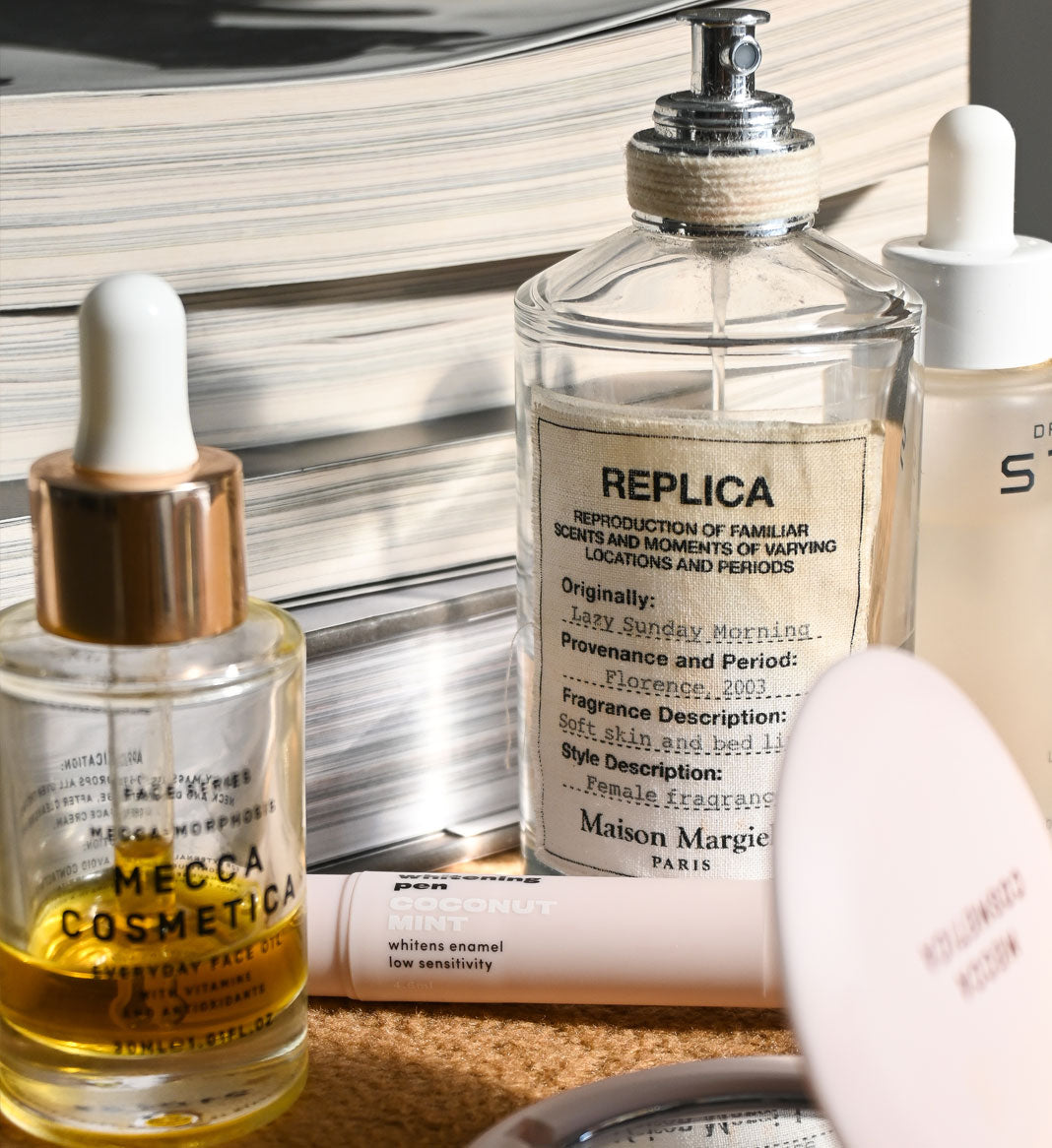 Curated to be an extension of your routine, Gem is Australia's leading natural oral care, driven by the connection between oral and holistic health.
It's no secret the link between mouth flora and gut is evident, each having an impact on the other, so it's time to form some healthy habits and nurture your most important asset (YOU!). 
"Just like the gut microbiome, the oral microbiome plays an important role in not only oral health but also systemic health and well being. With a poor oral microbiome directly causing oral conditions like gum disease and tooth decay, it is also linked to systemic health issues like cardiovascular disease and diabetes." -Dr James Bartalotta
This mindful moment guide of healthy habits is designed to help you recharge and elevate your personal care throughout the day with Gem.
6:00am - Rise and shine
Wake up with the sun, and spend the next 30 minutes doing something for yourself. Try journaling your gratitude, the Headspace App for meditation, or tidying up your space. When you wake early, you're giving your body time to adjust it's hormone levels (hello cortisol) before you reach for your morning coffee and stimuli. 
TIP: Don't touch your phone until you've spent some time alone!
7:00am - Move your body
By the end of the workout, you'll feel accomplished - and the day has barely begun! Our Gem favourites include yoga, Pilates, or a walk with a friend.
8:00am - Beauty rituals
The products you use for your teeth matter just as much as the skincare you use on your face. You wouldn't put toxic chemicals on your face, so don't put them in your mouth! Reach for our Gem community favourite Natural Toothpaste, the first probiotic toothpaste in Australia.
1:00pm Nourish and refuel
Not only will you get the satisfaction of cooking at home with fresh ingredients, but you'll intuitively know what you're craving to nurture your body and refuel accordingly. From lunch to meeting? Swipe on our low-sensitivity Whitening Pen, your brightening secret weapon.
6:00pm Check in with a loved one
Whether you're ordering a spritz at a bar, or having an online zoom special, it's important to talk. We know the physical benefits of a healthy oral and gut microbiome, but these also play a vital role in mental health and clarity. Ensure you're supporting your mental space with your daily rituals too, as these all go hand in hand!
8:00pm Moments of luxury
It's the best time of the evening, and there's really not much a face mask can't fix. Time to wash your face, remove your makeup, and turn on selfcare mode. Take your personal care to the next level and floss away the day with our Plant Based Floss. Afterwards, enjoy a little rinse of our oral-microbiome friendly Mouthwash.
9:00pm Prepare for beauty sleep
Wind down, enjoy a 2-minute mindful moment of brushing with your toxin-free toothpaste, and prioritise reading 10 pages of any book before bed. The less screen time the better, so you can get your uninterrupted beauty sleep!
At Gem, we know little moments matter, so make yours count.
"I took a particular interest in the wellness space, educating myself on microbiome health. I learned about the importance of gut health, microbiomes, natural ingredients, and the power of forming healthy habits." - Georgia Geminder (Founder)
Challenge the mundane, and turn routine into rituals.